Since I've been building my own compliant stocks, I no longer need my FRS-15. This is a "black and tan" combo that Thordsen doesn't offer as a kit; you have to put it together with extra parts. It started as a black enhanced (QD's on buffer tube cover) kit, to which I added the FDE (matches Magpul FDE perfectly) side panels and butt pad. This breaks up the profile a bit and goes well with other FDE accessories (e.g., BUIS, rail covers, etc.) The original black panels and butt pad with also be included should you want to make an FDE one into the opposite black-and-tan.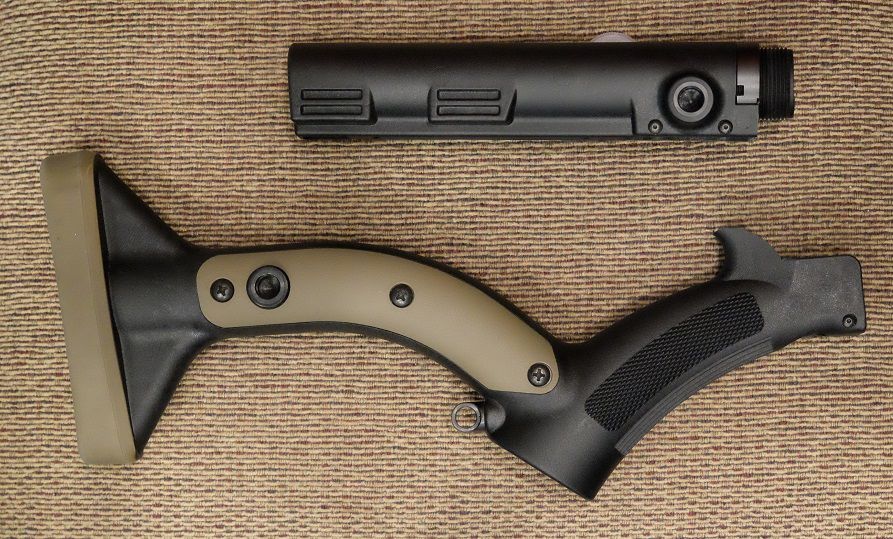 I put this together last year, but only ever used it for one range trip (and a little messing around the house.) You have to turn it in the light to see any use on the stock or panels. The butt pad, being rubber, has just a slight bit more, but nothing you will notice, unless you go looking for it.
To order from Thordsen, it would cost $180 (shipped):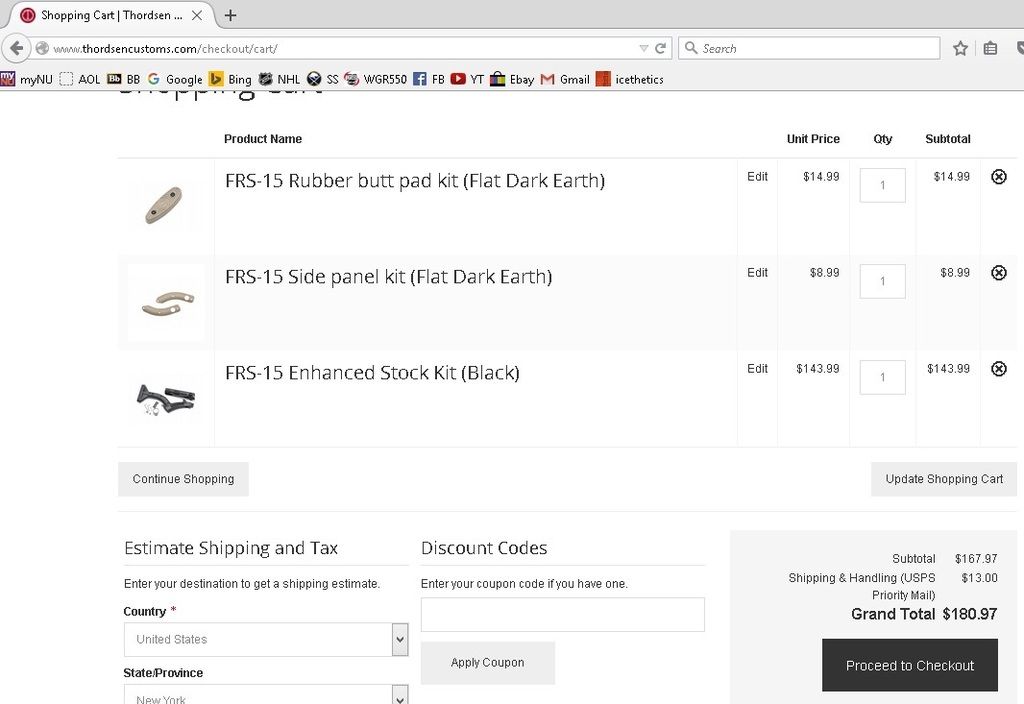 I'm asking $135 Paypal'd and shipped.
Note: this does
not
include the buffer tube or castle nut shown in the picture, just the cover around them. I would add the buffer tube (UTG) and castle nut for $15 (total: $150.)
-Carp