so , whats everyone use for charging handles? standard, BCM oversized, promag mfg, badger latches, or?
I cant see paying $45-70 for a complete new charging handle when it seems the $10-15 in parts and 5 min of work yields the same kind of result.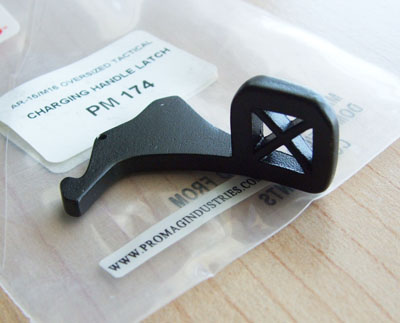 btw, ETA: funny....
"SOG Armory" latch is the same as the promag. But of course you pay a slight premium due to their claim 54353 govt agencies and branches use the SOG armory one...
"SOG Armory" version
http://vtsupply.com/sog-armory-ar15-charging-handle-tactical-latch.html
Promag version
http://store.a51tactical.com/index.php?main_page=product_info&products_id=1554