·
I wish I were an Oscar Meyer Weiner
B
efore I purchased this product I tried to research the company and reviews and I did not really find that much. Most of the reviews I found were on the manufacturer website that they placed on the borders of the product page for their different items.

I am hoping that my review may help others researching the products before ordering.

Here are Hardened Power Systems company specs for the ToughPup Mk2:

Portable Emergency Backup Power Supply - The ToughPup Battery Inverter System


SPECIFICATIONS

· Case is a Pelican 1510, Interior Dimensions: 19.75" x 11" x 7.6"

· 40 Amp Hour LiFepO4 Battery Bank. · Battery life is 1,000 to 2,000 cycles - AMAZING.

· Case has an automatic Pressure Equalization Valve & stainless steel reinforced padlock protectors.

· Interior chassis is constructed of 0.5" thick High Density Polyethylene.

· Our unique construction methods do not pierce the case. Water and air integrity is 100% intact.

· Sturdy, fold-down shelf under lid. Great for phones, walkies, lights, fan, etc.

· Storage nest for solar panel and cables. Quick, easy stowing.

· Pure Sine Inverter provides 600 watts constant, 1200 watts surge.

· Battery life is up to 2000 cycles - amazing.

· Samlex intelligent monitor shows state-of-charge.

· Circuit breaker protects sensitive components-no fuses to replace or worry about.

· Two marine-grade 12 volt sockets for all common automotive devices.
· Two 115 VAC sockets to power common 'house power' devices.

· Two 3 amp USB ports with twin buck transformers - powerful and efficient

· 10-amp Automatic Battery Charger - Worldwide automatic voltage.

· 10-amp Solar Controller, 12 or 24 volts, up to 120 watts of solar input.

· Weight: 39 lbs. Exterior dimensions: 22.0" x 14" x 9"

Also has 2 sets of Anderson connectors in place of military plugs.

Value: Excellent
Build Quality: Good
Durability: TBD
Design: Excellent
Customer Service: Horrible

Value: Excellent
If you look on the market for comparable products you are looking to spend 2 to 3 times the amount of money. Those that are comparable also have less connection types built in.

UPDATE: Hence change value to bad. Engineering wise there is no ventilation and ventilation slights on front go to no where and serve no purpose other then looks.

Build Quality: Good
It is not excellent because of a few issues I had. First the amp out meter has a button that allows you to switch between the outgoing amps and the battery voltage. The button is a "clicky" type button where it locks into place like a pen does. The issue I had with the button was that it would intermittently stop locking into place and then be stuck showing the voltage of the battery and not the outgoing amps. Also originally the Amp in meter was reading -0.00 and flashing to -0.01 at times but was replaced went sent back.

The other issue I had was when I received it back from send it for repair of that issue was that I found a loose screw in the box. I assume it was from the workshop and not a screw from the machine since it was a black Phillips head screw and not a stainless steel Hex screw as seen everywhere in the machine. Also when I received it back the Amp in meter (shows amperage coming in from solar panel or from AC cord power) was not locked into place and was out of the face of the unit.

UPDATE: Removed cover from inverter leading to interference issues when being run on HF ham radio frequencies.

Durability: TBD
I can't really comment on this since I have only really had it in my possession for about a week total now. It has survived being shipped via UPS multiple times though for what that is worth in a box with no cushioning.

UPDATE: Not good. The AC charger had failed and now when its turned on DC only it smokes. Luckily I was able to turn it off take it outside and remove battery before it started a fire.

Design: Excellent
I think the machine is very well laid out as you can see from the photos. The one flaw I see is that the air vent is not efficient. I would like to see them add a fan to it to prevent overheating of the internal components. I like that they used a pelican case and it seems very sturdy.

UPDATE: Poor. No ventilation, no RFI shielding around inverter anymore since cover was removed, wires are a rats nest and it looks good from outside but not on inside. Later I will probably post interior photos after I trouble shoot where the smoke is coming from. Also it appears he is not even using the cheap boards for the Lifepo4 battery that drain excess current from each cell to ensure they are at the same voltage and to prolong cell life.

Thoughts:
I have tested the ToughPup Mk 2 by power different items with it. One night Lord Timelord and I at work charged 2 tablets, 2 cell phones, rechargeable flashlight, rechargeable battery pack, rechargeable wireless USB thumb drive, rechargeable speaker, 3 hand held radios, and CR123 rechargeable batteries. We did most of that at once and it didn't even put a dent in it. I also have run a lap top, small fan, Elecraft KX3 radio, lava lamp, and regular light off of it.

When recharging it via AC cord the internals can get pretty hot. I know this because the side of it gets very hot and I can feel the heat being transferred though the 12 volt marine receptacles.

The machine uses a Samlex BW01 battery monitor. By using that as my gauge I have determined that the two built in digital meters are off by approximately 0.25 volts . I also found the meters were off by about the same for the Amps out meter based on what my kill a watt meter was saying. The battery monitor has a built in over discharge alarm and over charge alarm and by looking at the manual for it and seeing its fixed value points for when it goes from green to green yellow or example I have determined that the way it comes programmed gives you a good safety margin to protect your battery. What I do not know though is if the battery incorporates cell balancing. I would like to assume it does since its a cheap add on but I can not confirm this. Without the cell balancing your not going to get the life out of the battery that you could otherwise.

Issues with product:
The face plate is made of 2 tone plastic and when it is removed it shows the color underneath which is great so you don't have to worry about labels wearing off. The issue is that some of the writing was not done cleanly and they also don't take the time to remove all the residual plastic dust.

As stated previously the item came with the Amp out meter button intermittently failing. The Amp in meter was reading negative.

The solar panel connector was a barrel plug while the video shows a delphi which I was expecting.

The USB connectors would not charge my Samsung tablet but would charge my brothers Iphone without issue.

Customer Service Experience: F
This is probably some of the worst customer service I have ever experienced. After I placed my order I waited a week before sending an email asking when it would ship since I had not heard anything from them. Suffice it to say I was ignored a lot and occasionally received responses. They failed to ship by promised dates a few times without so much as letting me know it would not ship on time. They ignored my attempts for updates and I finally sent an email saying to cancel my order if it was not sent out by a certain day. Sure enough they reply to that email the day AFTER I said to cancel my order by if it did not ship saying it was going out that day. Which it did not, the shipping label was created the day after I wanted my order cancelled but it was not picked up by UPS until 2 days after me cancelling the order.

So I got the item and found the issues listed above (I may have forgotten some) and tried to call them on their numbers listed on their website. One of the numbers was no longer in service and the other one was not accepting incoming calls. I thought that was very strange for a business not to accept incoming calls on a number they provide you to call?

I ended up sending emails that day and I got a reply asking for my number so the owner could call me. I spoke with Bill on the phone and he addressed my issues and was helpful so I was starting to feel better about things. The intermittent button issue was working when I spoke with him (did not know it was intermittent at the time) and he sent me a 12 volt usb adapter so I could use that to charge Tablet without using the inverter. He also sent a barrel plug to delphi connector adapter to use for my solar panel. I also let him know about some issues to his website and advertising and what not. So I thought all was well.

A few days later the button issue resurfaced (after spending $1,480 things should be working) I emailed them again about it. I then emailed them again asking if they could just send a new meter if it was user replaceable to save time and money. I was told that I would have to send it back to get replaced and they would refund me shipping. So I sent it out that day.

After they had it for a week I sent an email asking for update. Again I was ignored. I sent another email and I still got no response. I finally made up a new email account to see if they would reply to that one and sure enough within an hour that one got a reply but yet they chose to ignore mine.

After that I was pretty upset to say the least and sent another email from my regular account about how I was frustrated from this entire ordeal. I then FINALLY got a response saying they could not replicate my button issue and that shipping it back to me would eat to much into their profits so they were going to keep it. I still can't understand how any of that makes sense since it was a known expense when they told me to send it back.

There are some other issues as well that I am leaving out but be warned I don't feel he has the best business practices and suffice it to say he broke the law against me. So Buyer be warned.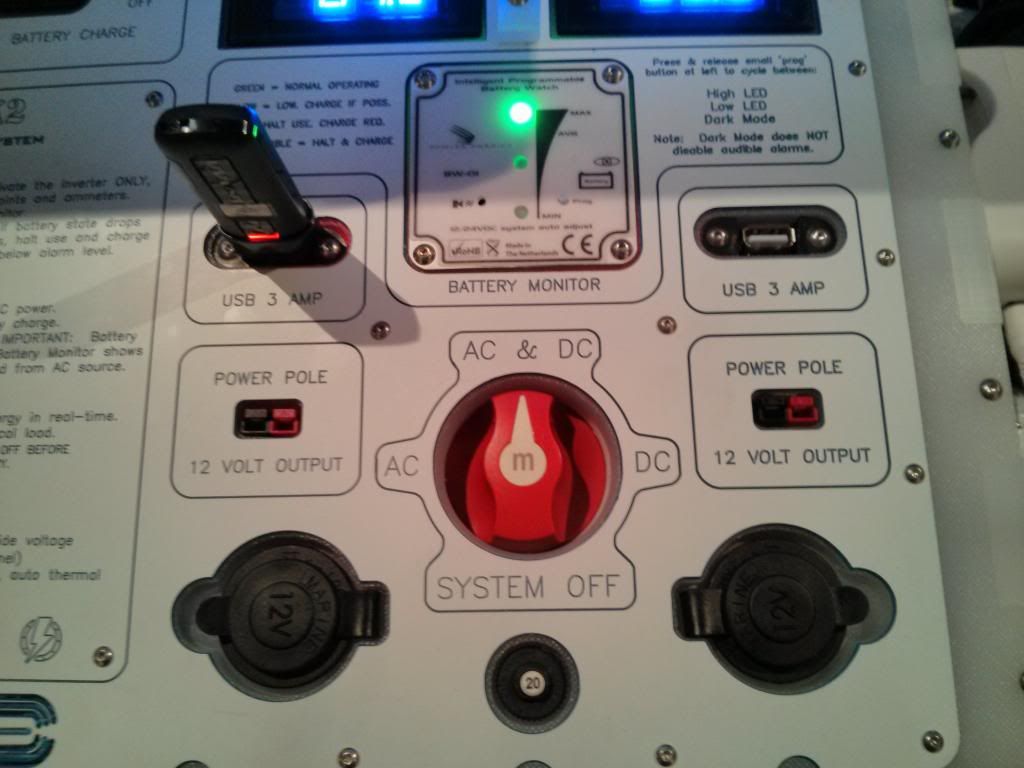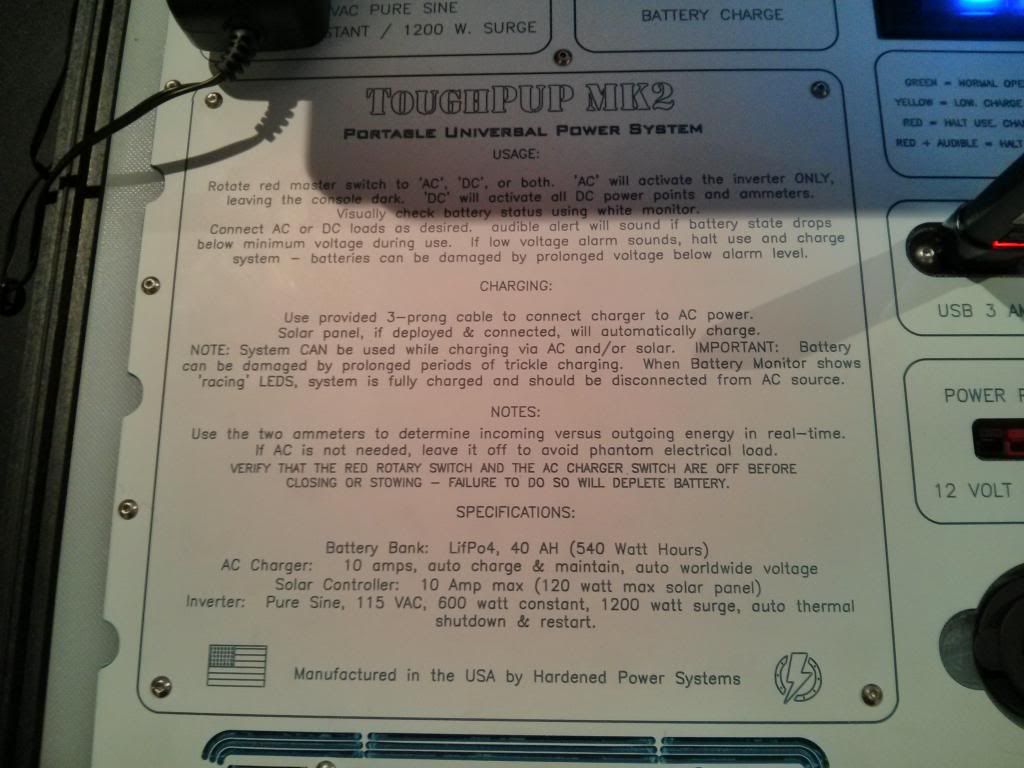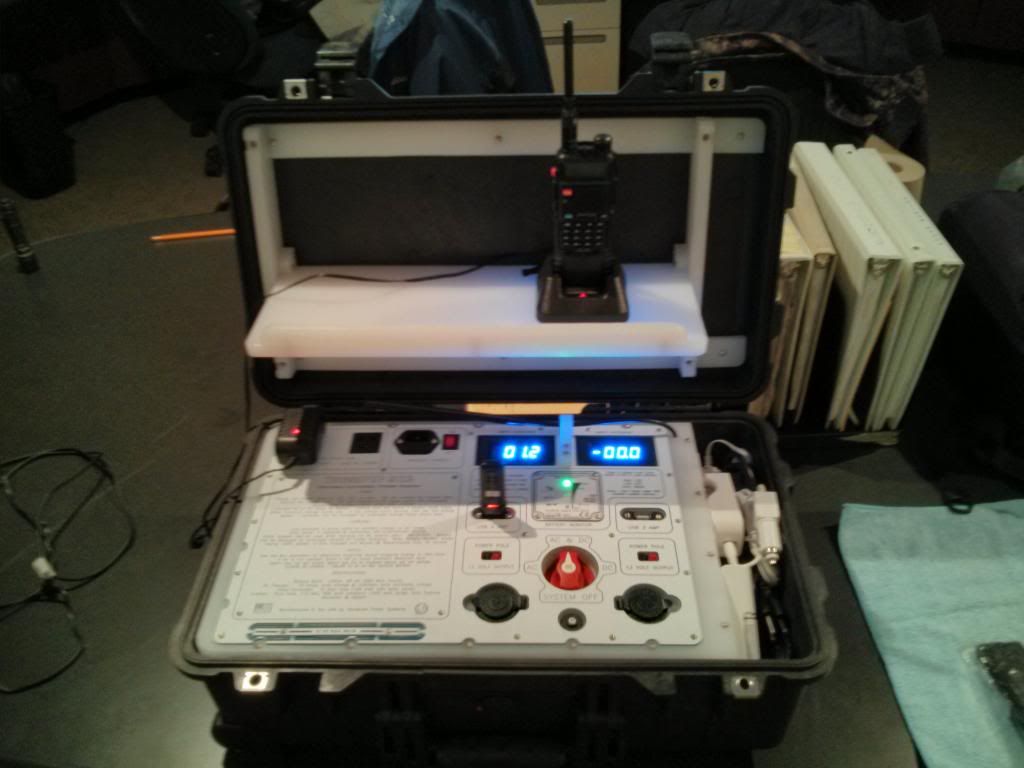 UPDATED FINAL CONCLUSION:
I can not recommend this company based on my personal experience with this company from a customer service stand point, I also ask any potential buyer to look into the fact that I was not able to find a business license for this business and from taking apart this machine and looking at photos of his Juicebox mk2 taken apart it seems his designing is simply wiring components together and using his plastic pieces as housing or frame for components. Also I am sure it will change soon but on his current website under accessories for sale he has a 28watt solar panel for sale that he is claiming outputs 3 amps which is obviously not the case.

All in all do your own homework and the value is only on the face when it comes to his products based on my experience.