So after finding a really good deal on a Remington 700 SPS Tactical AAC-SD, I decided to get that to replace my base SPS Tactical. Based on the threaded barrel alone, the price difference at this point was worth it.
First I returned my old 700 completely back to stock to get ready for sale (already sold, thanks to NYF!). No pics of that since it's not that big of a deal.
So I picked up my new 700 from Firefly Firearms (Thanks again Bob!) earlier today, but had to do some running around and grab dinner w/ my brother before I could get back home and fiddle with the new rifle.
Completely stock, new 700 AAC-SD on top (bolt hasn't even been put in at this point), the AICS 1.5 on bottom.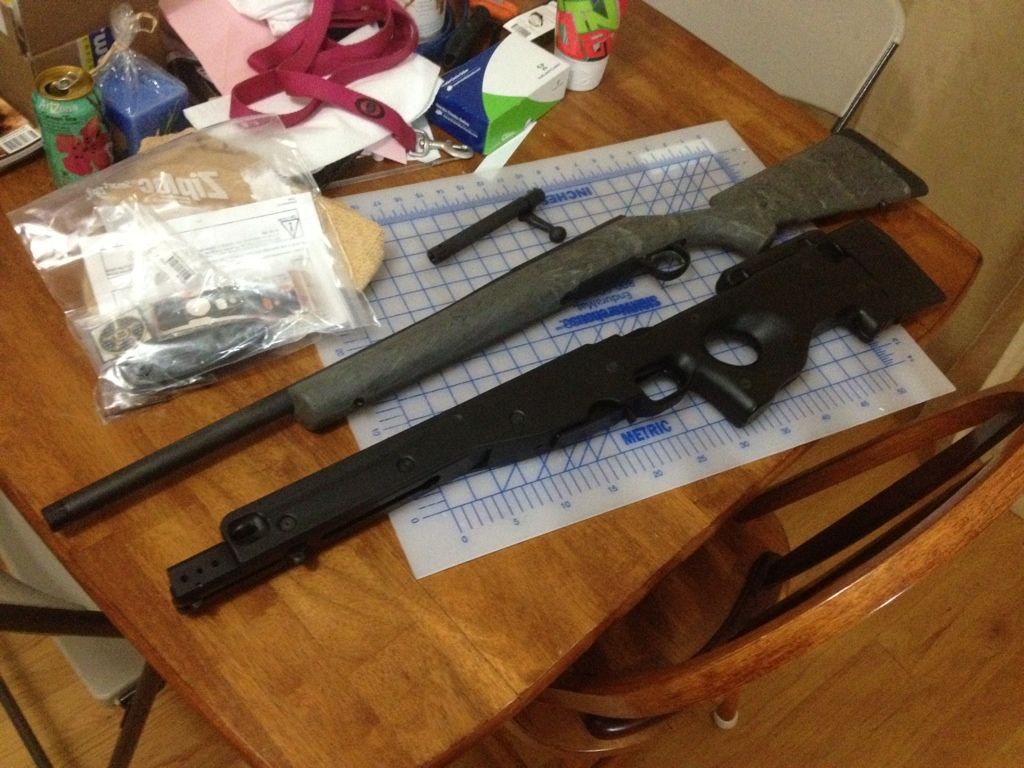 First thing I did was remove the two allen screws that hold the bottom metal to the stock and action. They're 5/32 I believe.
Stock and bottom removed, left with barreled action and trigger group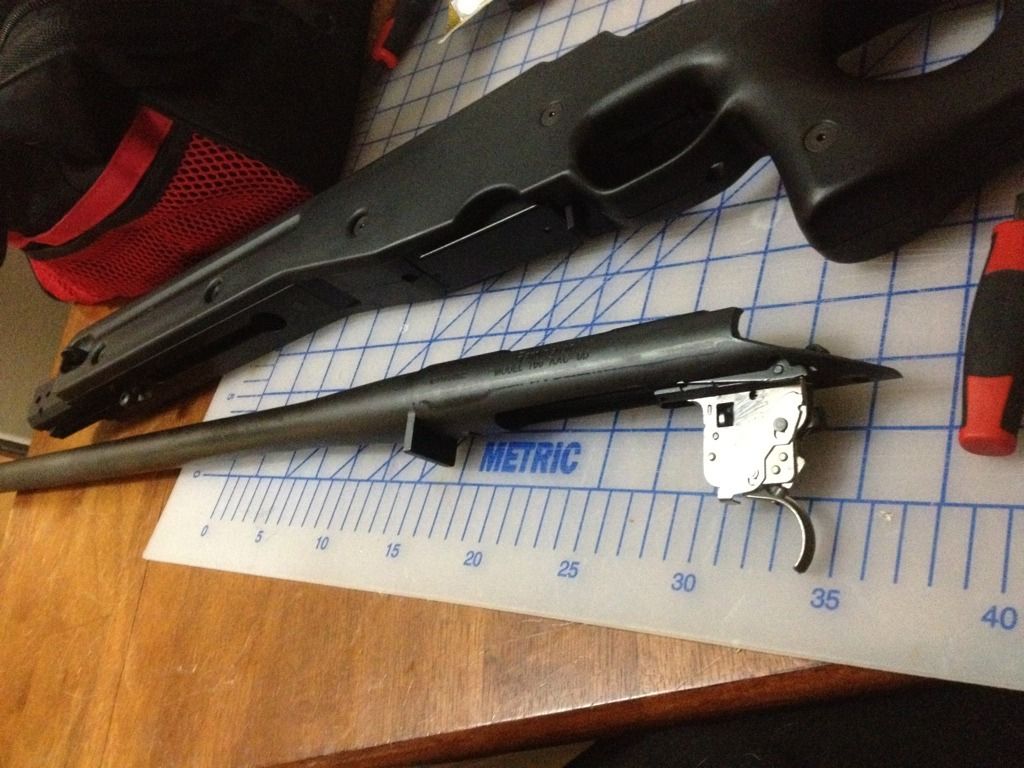 Factory trigger (installed) compared to the Timney flat trigger. After hearing a lot of good reviews (even on this site), I decided to grab one since they're relatively cheap (compared to the Timney offerings for ARs, SCARs, and ACRs)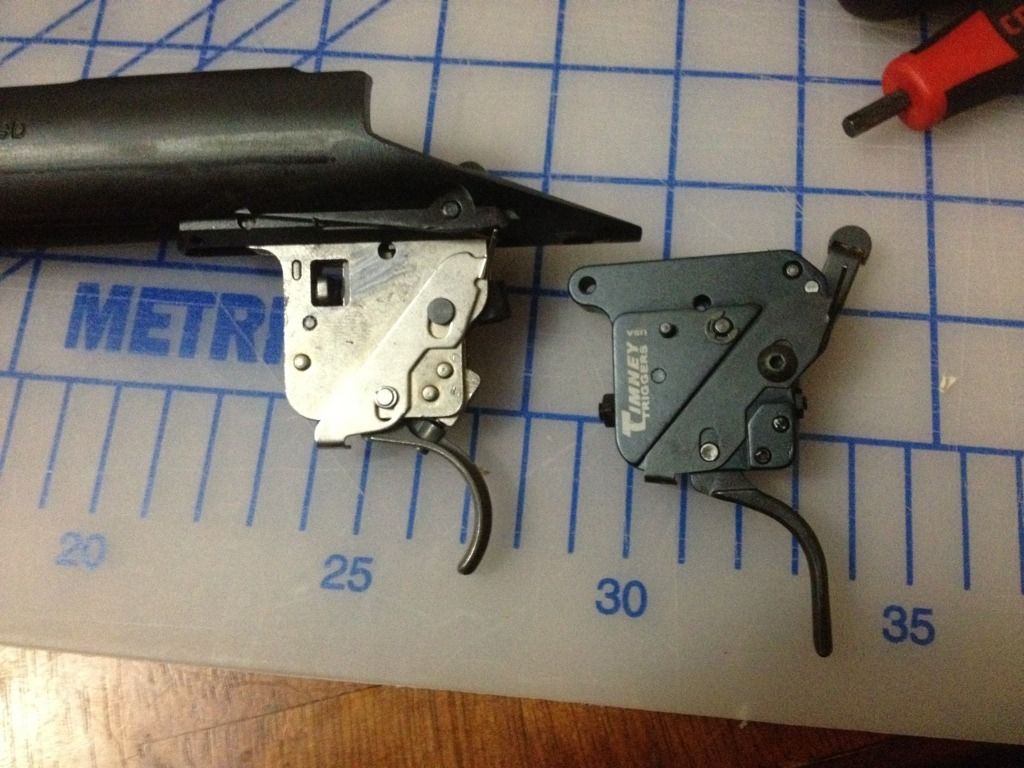 Width of the Timney trigger compared to factory X-Mark Pro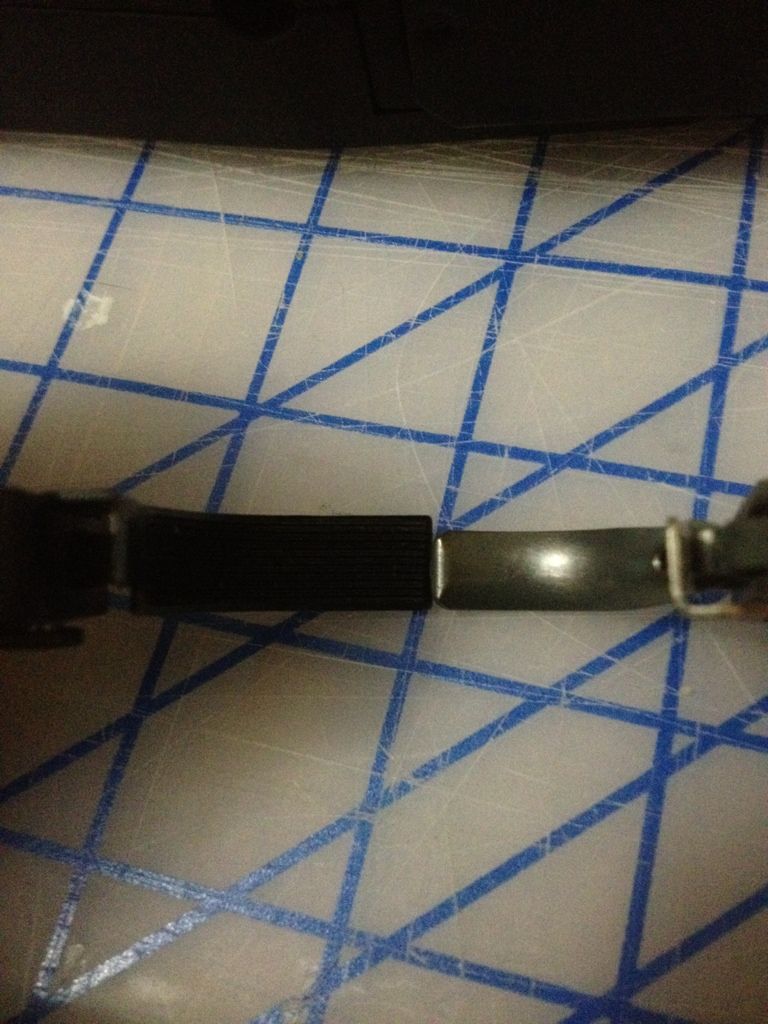 To remove the factory trigger, there's two pins you need to "remove". In reality, you only remove the front pin, and the rear stays in part way in order to hold the bolt release and spring. I effed up and took the pin out completely, but it isn't really a PITA to put back in, so you might as well just hammer it out if you don't have self control (like me). I viewed a video on YouTube in order to get step by step instructions since I hate reading them (especially when pics aren't 100% clear).
So here's a pic of the Timney installed in the receiver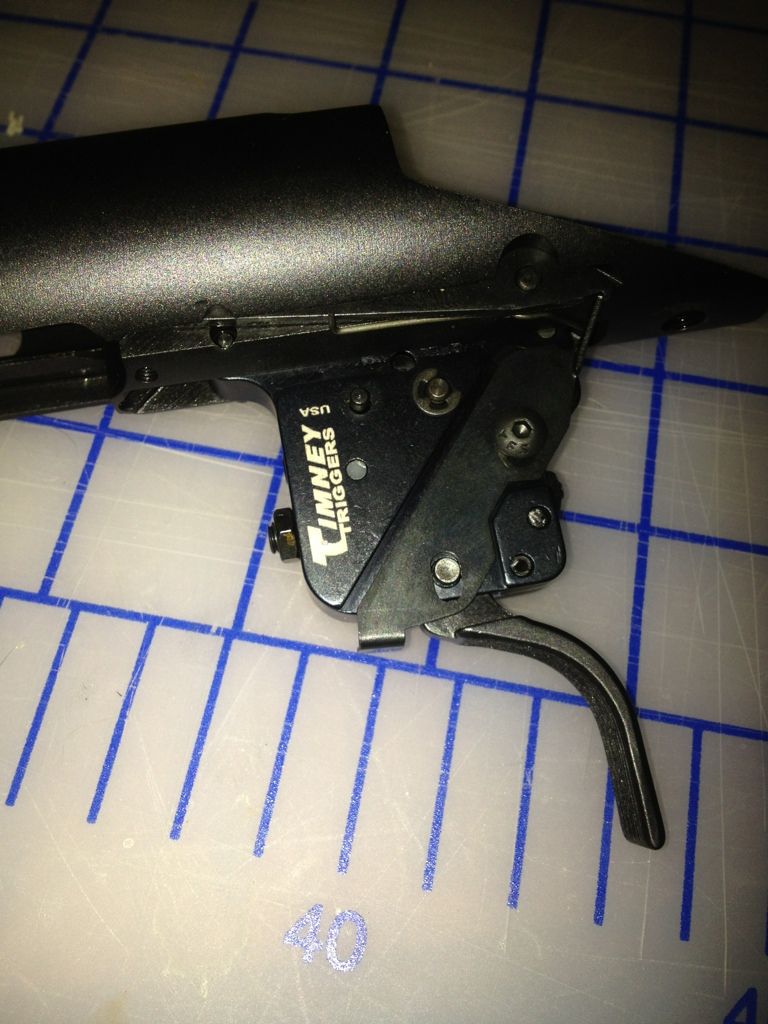 To install the AICS, it's just as easy as removing the factory stock (maybe easier, really).
There's several screws that hold the skins to the actual aluminum stock. Remove all of those, as it makes it easier to properly torque the receiver to the action (53 INCH pounds). For these pics, I'll use the ones I took when I first did the swap on my old 700
So I now have it all installed, just waiting for my new scope base to come in since I wanted to go with steel instead of the aluminum I was using.
Here's how the trigger looks inside the stock.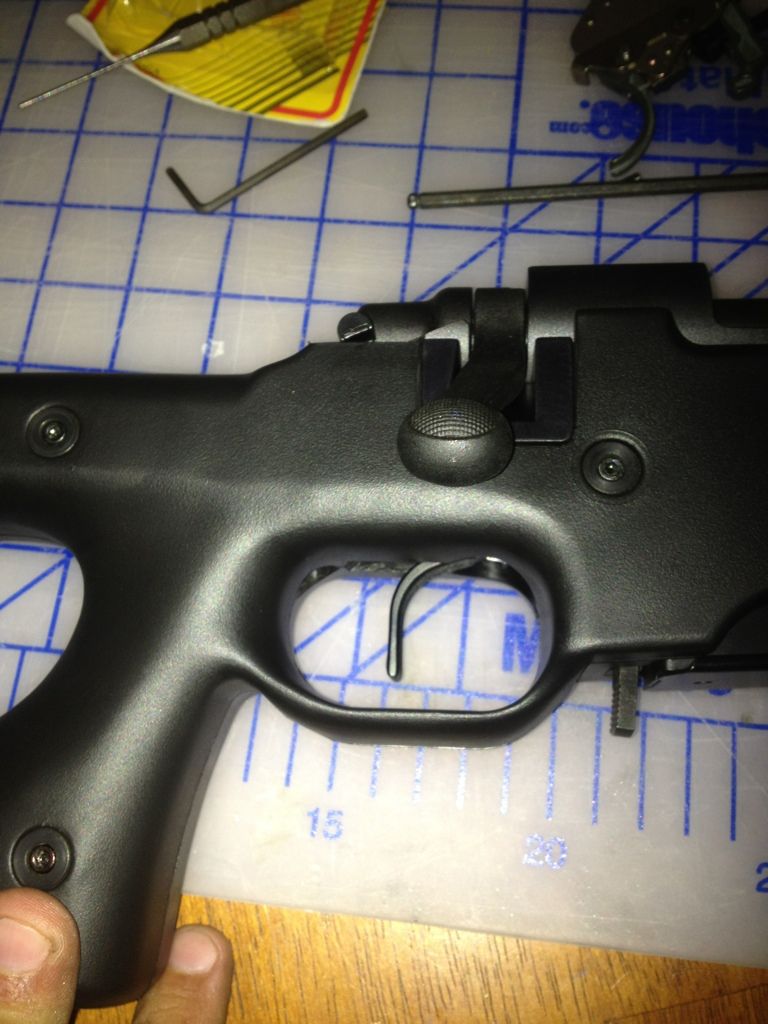 I'll take a pic once I get the scope base here of the whole thing, though it won't look much different than my old 700 in the same stock.