Discussion Starter
•
#1
•
Am I seeing this right? This shooter has both an optic (in this case, a holographic weapon sight) AND a visible laser?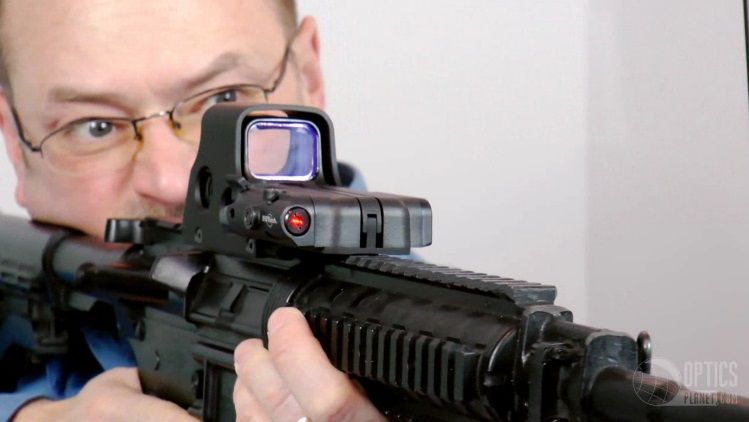 How the heck does that sight picture work? Would you try to place the laser right at the center of the existing EOTech reticle?
Or would you slightly offset it to give you a second point of aim within the reticle?
I understand the advantage of redundancy ("two is one; one is none"), but it seems like a disadvantage to have your brain try to process two separate dots -- one from the optic (e.g. red dot sight, holographic sight, etc), and one from the laser.