Discussion Starter
·
#1
·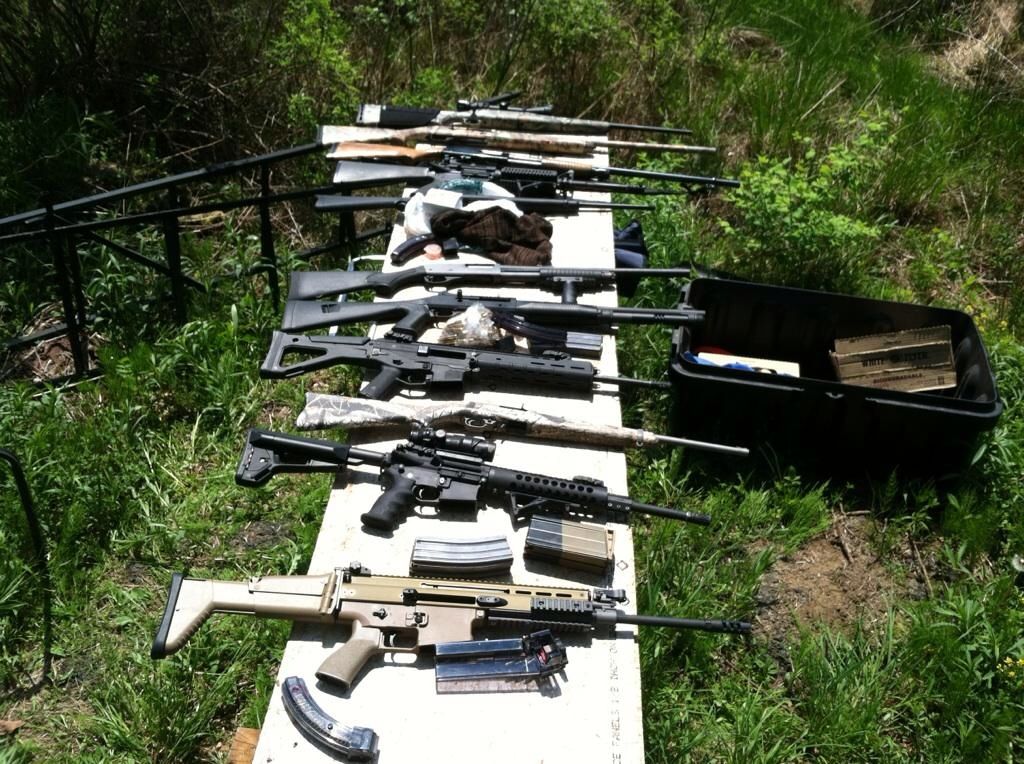 In order from top:
Savage .308 (dunno model)
Stoeger semi-auto 12ga (dunno model)
Random pump 12ga
RRA AR15
Ruger 10/22
Remington 870
Benelli M4
Bushmaster ACR
Ruger 10/22
AR15 built on AST lower
FN SCAR 17S
Went shooting with two of my brothers and one of their friends on Sunday and had a good time as always. One of my brothers bought several of the dart/cricket targets and we lined four up next to each other and then took turns shooting 3rds at a time. VERY FUN! We shot from about 10-15 yards and I ended up placing third, after making a hell of a comeback.
That's about it lol.