Discussion Starter
·
#1
·
So on Tuesday I was browsing arfcom's classifieds and came across someone selling a mint AICS 1.5 in black. Although I wanted OD Green, I could settle w/ black for the price difference between this and new. I got it today, and immediately was fondling it w/o an action installed, then figured I'd get it all set up.
Only thing I have to say about it is SIMPLE.
I took the skins off when I installed, but it's not really needed if you have a long enough 3/16" hex to secure the aluminum chassis to the Remington 700 action. I hand tightened the action to the chassis for now since I can't find my hex sockets, and they recommend a 53 in.-lb. torque setting. Otherwise, I got it all ready.
On the plus side, back when I first got into firearms, I blindly bought a bipod for a rifle I had that didn't work with how it was. I was too idiotic to not send it back, trying to find adapters to fit the rifle I was going to use it on. Ended up selling that rifle and keeping the bipod.
Well... Come to find out the bipod was the Versa-Pod made specifically for AI chassis systems. So I put that on, and now all is well.
I've yet to decide what I'll do w/ the factory bottom metal and Hogue stock.
I apologize in advance for the cell phone quality pics.
1. AICS 1.5 and 5rd mag
2. Complete 700 on top, one side of the AICS skin, and then the aluminum chassis for the AICS
3, 4, 5. Alum. chassis w/ barreled action installed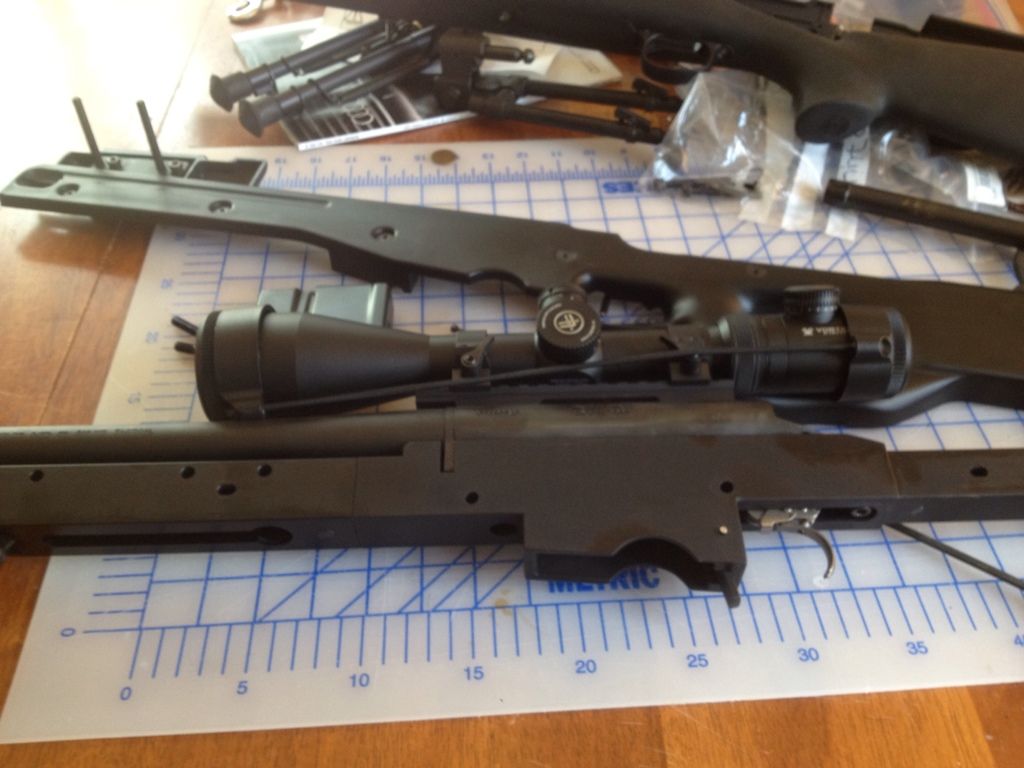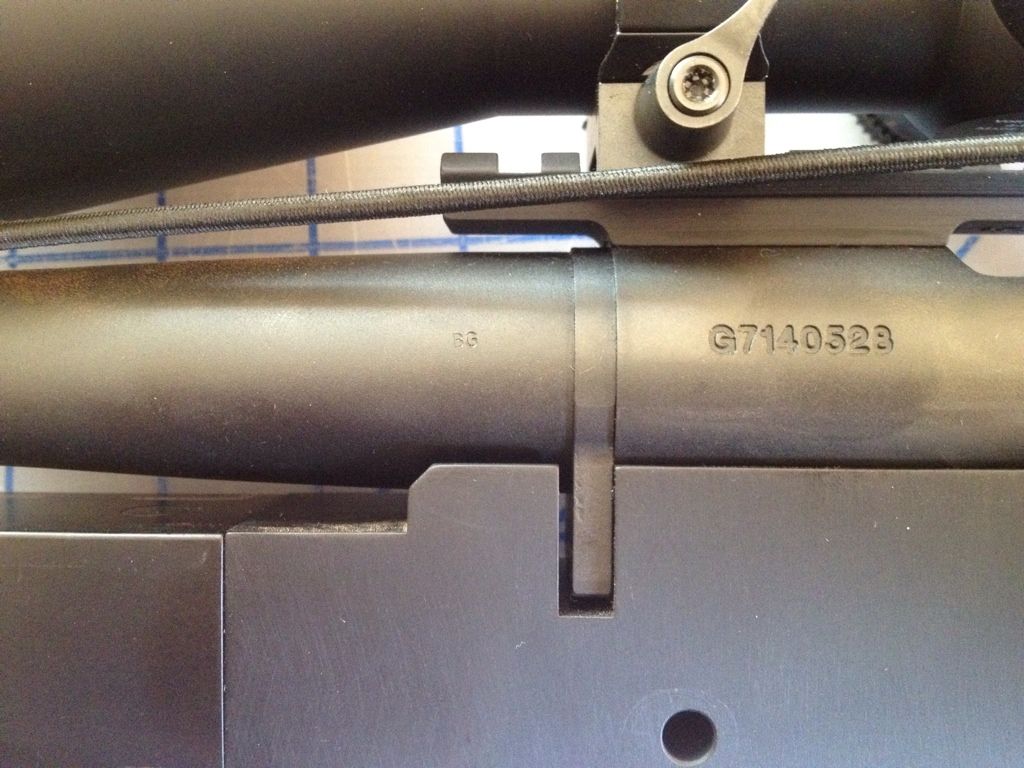 6, 7, 8, 9. All complete. Excuse my dalmatian walking around.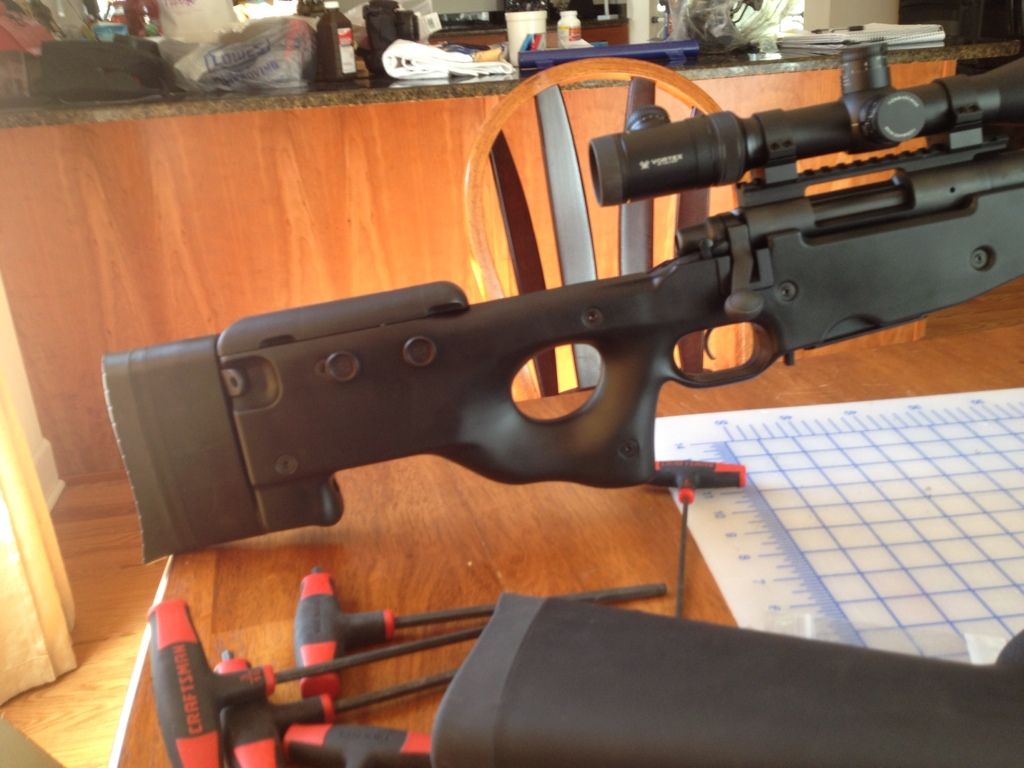 10. New vs. Old