Discussion Starter
·
#1
·
Hello all:
Just to bring everyone up to speed (Mods - Sticky this one?)
Sometime Sunday night or early Monday morning, the roof over the left half of the indoor range collapsed. We suspect the snow load and our recent freeze/thaw/freeze/thaw (you get the point) cycle in the past week was the cause.
As of right now, the whole indoor range is closed and locked down.
NO ENTRY TO THE RANGE AT ALL FOR ANY REASON - THIS IS FOR YOUR SAFETY
Although we are relatively sure the other half is structurally sound, we will not be able to know until we have it confirmed by an engineer. We will then decide if that half will open or not.
We were fortunate the no one was injured in the collapse. All in all, it could have been a lot worse.
We are working by the minute with the contractors and the insurance provider to expedite the cleanup and repair as fast as possible. We expect that the range may be offline for at least a month, maybe two. Right now, we just do not know what the timeframe will be. I will post updates whenever there is something to report.
As for the events that utilized the indoor range, they are all postponed until further notice.
The good news: I will not let the Tuesday Night shoot be postponed any more than necessary. I am already working on ideas and ways to continue the shoot. I will have another post to update for that as well.
Wish us luck and we'll get it back together!!!
Dave
BTW....here are some pics:
Side wall on compromised side: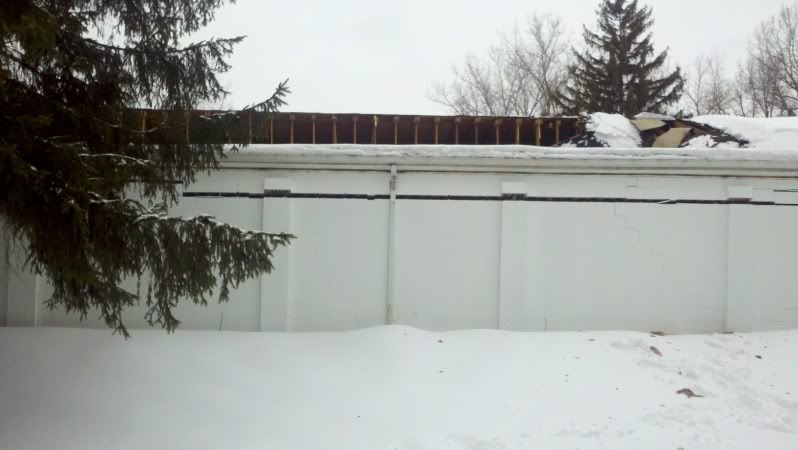 Indoor on Left side - inside wall from previous pic: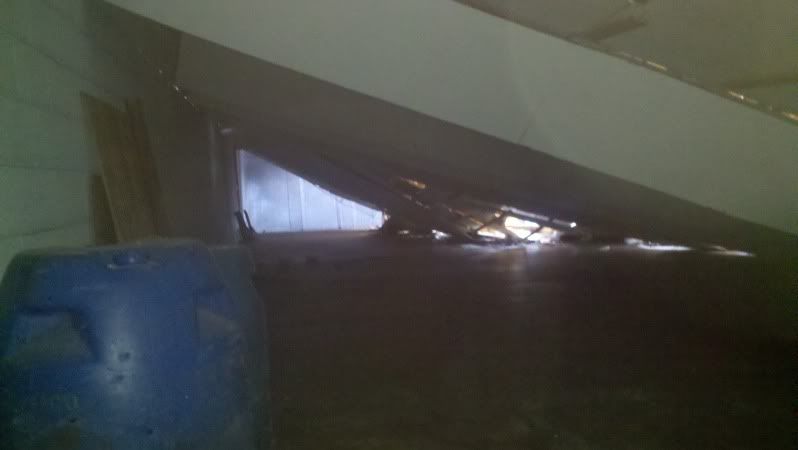 Other wall on Left side: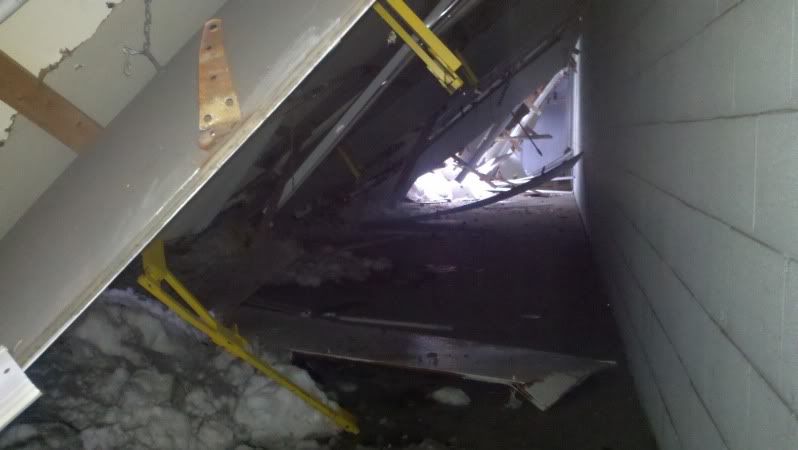 Just a couple sticks and a bit of snow: