Discussion Starter
·
#1
·
Rifle: Remington 700 SPS Tactical, 20"bbl .308
Scope: Vortex Viper PST 4-16x50 FFP mRad reticle
Rings: Leupold QRW 30mm low
Base: EGW 20 MOA
Cartridge: Federal Premium 7.62x51 175gr SMK BTHP
Distance: 300yds
9 of the shots on the actual target are mine, 8 are from JVG shooting the rifle. I used my range bag for 5 rounds, then the bipod for 5 rounds, with the range bag being slightly more stable (my bipod is for prone shooting, and we were shooting off a bench so even with the legs not extended I had to change ideal sitting position).
Here's the target from 300yds, photo taken w/ my iPhone 4.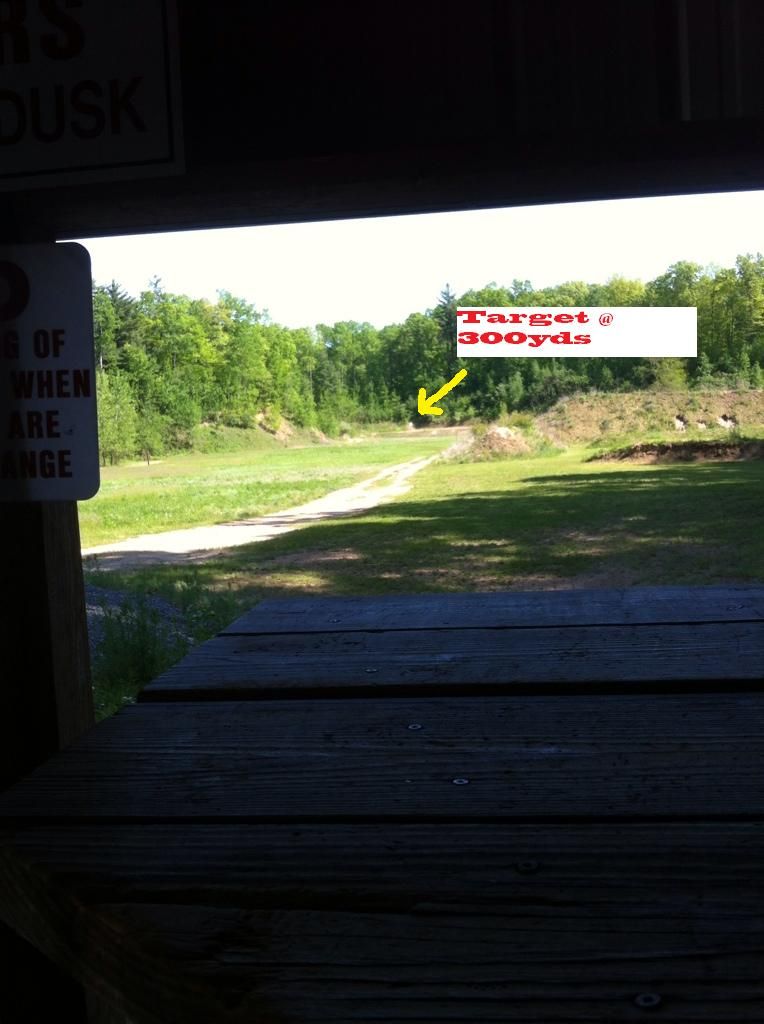 Here's a close up of the target, photo taken w/ my iPhone 4. The holes that are circled in red are me, blue is JVG. First shot is labeled in the top left.
I'm pretty happy with the results. In reality, all I wanted to do was hit the target consistently. I estimated bullet drop to be in the 15-16" range from my 100yd zero, so I just held the reticle what I estimated was 15-16" above the target. Wind was essentially non-existent which definitely helped me as well.
NEED MOAR!!!