Discussion Starter
·
#1
·
Jeff and I had the opportunity to participate in something just a bit different today. We attended the annual Armed Forces Day Car Shoot celebration at an undisclosed location. We had a great time, shot a car for the first time, shot lots of Tannerite (there was $1000 worth of Tannerite on site), shot in the 2x4 competition and not only won but we set a new time record. All in all it was a perfect day, the weather was perfect, we visited with some old friends and made some new ones. Here are some photos and video of the day.
Racks of fun stacked up and ready.
Ready to rock. Note Fluffy at the rear of the car, he was turned to confetti.
One third through the day. Reloading with Tannerite. That's Fluffy all over the ground.
Tannerites up, time to shoot.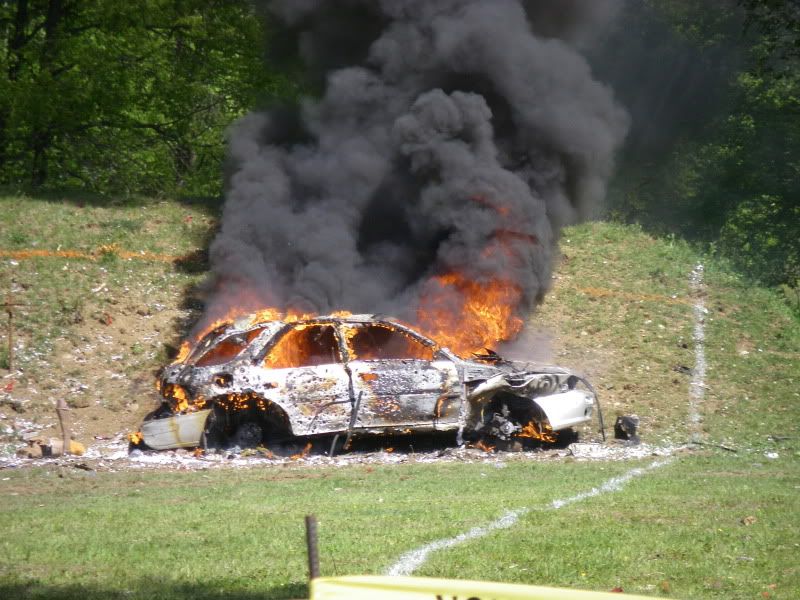 Oops.
Car is toasted.
The 2x4 contest winners with our medals.
Here is video of the car shoot and the 2x4 shoot. First video is about 2 1/2 minutes, the 2x4 is about a minute.