·
The artist formerly known as jhm8071
Discussion Starter
·
#1
·
I didn't totally start beekeeping for survival/preparedness, but it definitely played a part. This is my first year keeping bees and I have a lot to learn. So far it has been fun. I bought two nucs (short for nucleus hives), which are basically mini colonies. They have a laying queen, workers, and frames of brood (bees yet to emerge), some honey, and some pollen. I picked them up on the May 5th, and have been checking on them for the past few weekends.
Honey is an anti-bacterial and anti-fungal. It has been used for centuries to treat cuts and burns. It will actually slowly produce hydrogen peroxide when put on wounds and work as an anti-septic.
Honey would be a great trade item if SHTF long term. Honey can store indefinitely. You just have to heat it a little to de-crystalize it.
Obviously you can eat and cook with honey. Breads, cakes, cookies, and other baked goods are excellent, and are usually more moist because honey draws moisture in from the air and makes cakes nice and moist.
Don't give honey to kids under one due to the possibility of botulism poisoning. Wikipedia has a pretty good article on honey which can be found here.
Honey - Wikipedia, the free encyclopedia
So, onto some pictures.
This first picture is one of the nucs with one frame taken out.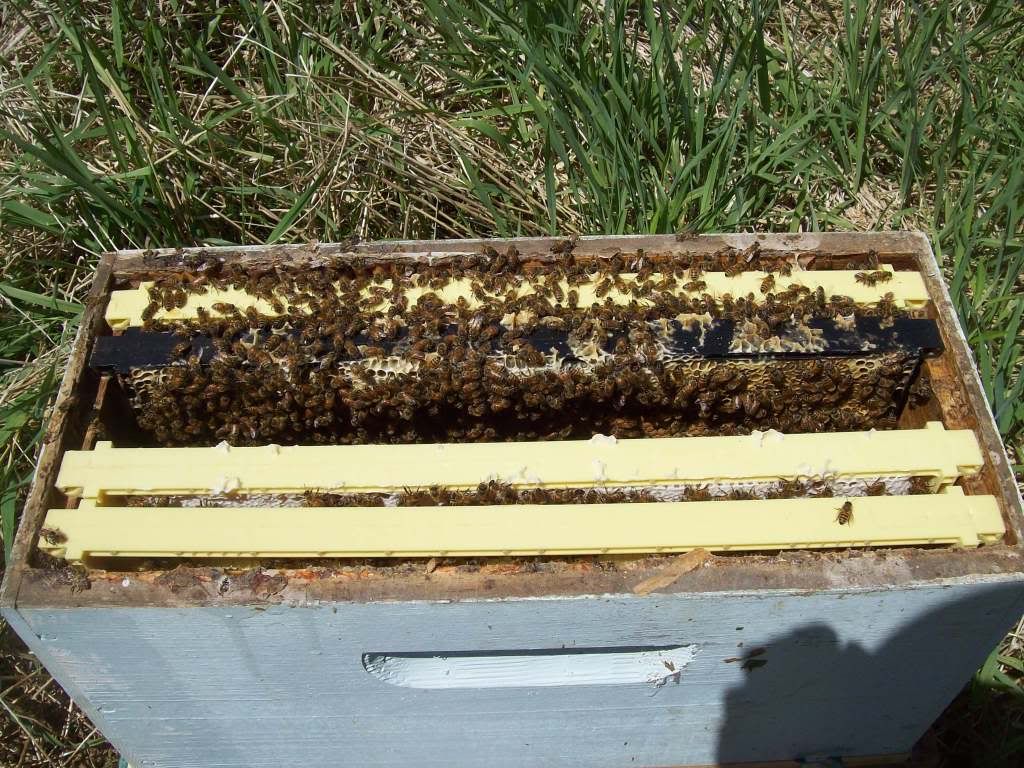 This picture is of me holding up a frame of capped honey and brood that will be emerging in the next week. Honey is in the top middle and the brood is the darker tan part in the bottom right.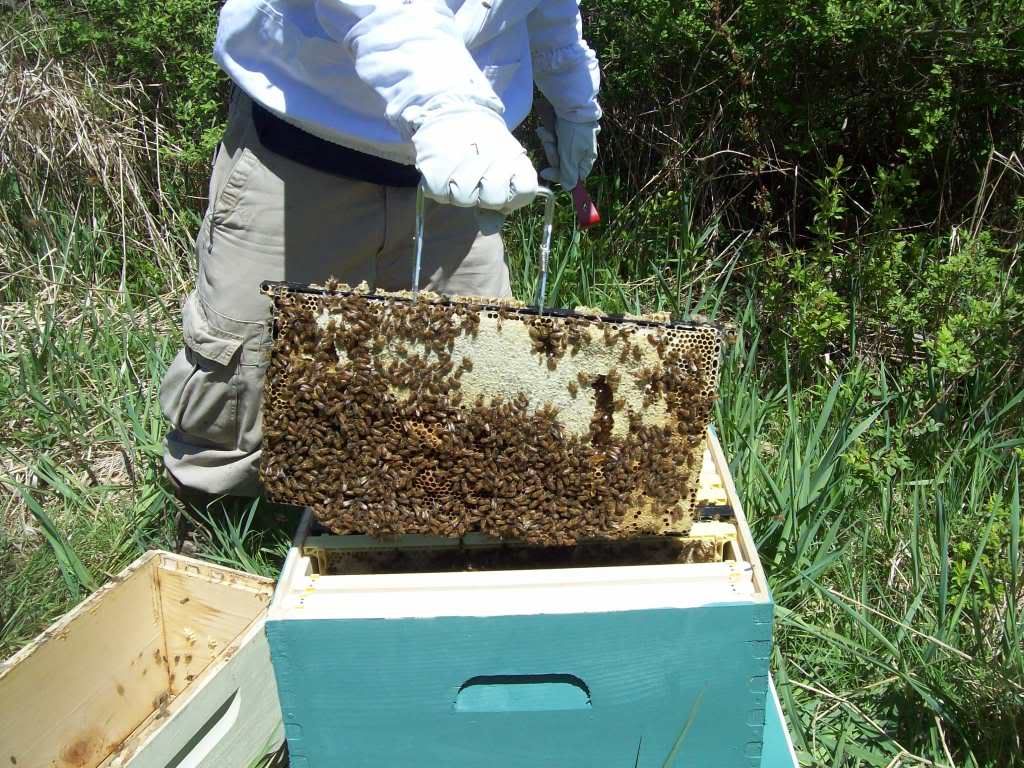 Here is the hive with a bunch of bees hanging out near the entrance.