Spdyderco dragonfly Salt II
SOLD
Next:
Brand New in box OLIVE wood Opinel No. 6 knife. The olive wood is beautiful and rare for this knife.
$19 shipped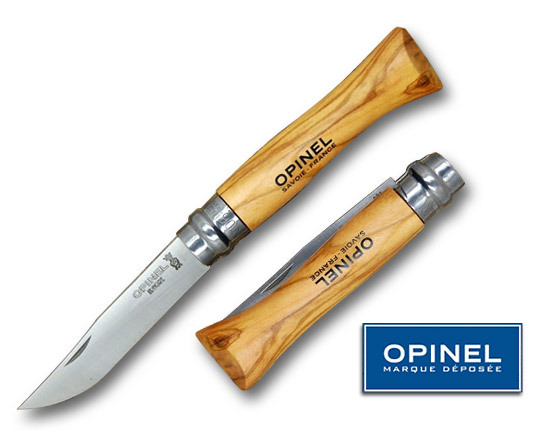 Next:
Brand New unused Frost Mora Clipper 860M COMPANION green. Stainless. THought to be the best budget blad there is.
SOLD
Next I have a mixed bag of knives here. Nothing super high quality but a nice little lot. All knives are used and show signs of wear.
$60 shipped for everything that is still for sale belowor individually priced below.
1. Large "defender" fixed blade, full tang with paracord handle. Marked "defender" and stainless
$15 shipped.
2. Large Ozark Trail fixed blade with sheath. Handle is in rough shape. Wood was coming apart at the top so it was taped. Some chips at the bottom. Stainless
$13 shipped
3. Unique blue handled, woodgrain folder. Crazy serrated blade (also with woodgrain). Has wear on the screw, blade, etc. Stainless
$10 shipped
4. Mtech USA scorpion butterfly knife. Carbon fiber handle. 440 steel
$16 shipped
5. Generic, steal butterfly knife. Marked stainless.
$10 shipped
6. Winchester folder. Heavy knife. Wood inlay. Marked surgical stainless
$10 shipped
7. Wood inlay auto folder. Button/action works great. Blad doesnt fold all the way in (see pics) but that's how it was when I bought it. Marked stainless
$16 shipped
8. Very unique (heavy) collectors knife. Indians shooting buffalos on the side and feathers carved in metal. Marked stainless
$15 shipped
9. Sheffield metal razor knife (no blade). Basically brand new.
$10 shipped